Skylights Installation & Services in Medina, OH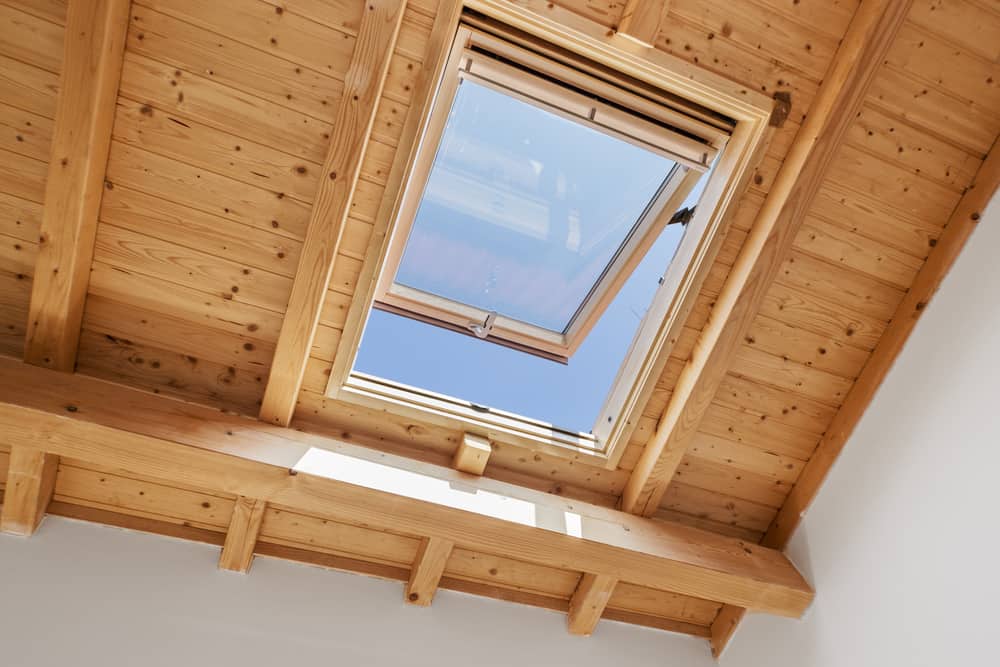 Light. It's a human necessity and helps improve the appearance and function of any room or space in a home. If you've been looking for elegant, practical ways to add natural sunlight and brightness throughout your residence, why not consider a skylight or sun tunnel? Our experts can install a skylight in your home, immediately increasing its value to you and your family. Talk to us today and start planning your skylight installation!
Skylights Can Beautify Your Interior Spaces
Although many people choose to illuminate their interior spaces using artificial lighting sources, numerous homeowners are opting to turn to natural sources of light whenever possible. That's why they're adding replacement windows to rooms, as well as skylights to the ceiling.
Skylights flood a space with sunlight, instantly bringing out the interior design details of the space. There's nothing quite like the warmth that a properly installed, perfectly sized skylight brings.
Add charm to your home with a residential skylight today! We work with many types of skylights, and can help you pick the best option. Don't forget that some skylights also offer you the ability to open them to allow air to circulate freely from the outside.
Skylight Design Options and Considerations
As you begin to explore your skylight choices as part of your skylight installation design project, remember that there are many options, as well as considerations.
When you're working with a professional installer, like Medina Exteriors & Remodeling, to place a skylight into your home, you must think about the space(s) you want to enhance with a skylight. From a practical standpoint, the space has to have access to the roof of the home. It also should be large enough to accommodate your preferred style of skylight. However, please note that skylights do come in all shapes and sizes, so smaller spaces may be equipped with a modestly sized skylight.
Another consideration to keep in mind when designing your skylight addition is how it will affect your current interior design elements. For instance, you will probably want to repaint the ceiling, or perhaps change your crown molding to match the nuances of the skylight. Some homeowners find that their professional installation of a skylight is the perfect springboard for a complete redesign of a favorite space.
In terms of skylight design options, the "sky" is practically the limit!
Ways to Add Skylights to your Home
Turning the master bathroom into a space that's better-lit. Many master bathrooms are dark because of a lack of windows, generally for privacy reasons. A skylight can more than makeup for the lack of windows.
Flooding an entryway with gorgeous light. Is your entryway or foyer more of a shadowy eyesore than a place that naturally greets visitors? Skylights can bring a new dimension and friendliness to this often-overlooked part of a home.
Making your kitchen a brighter, more functional spot. Who wants to prepare meals or converse in a kitchen that seems to be uninviting? Skylights turn kitchens into friendlier spaces. They also show off all the interior design elements you've added, such as specialty countertops, exquisite flooring and world-class appliances.
Creating the illusion of more square footage. Is there a certain room in your house that has a modest amount of square footage? It could use a boost from a skylight! The more light that comes into a room, the larger it tends to look and feel. While this is an illusion, the results are very real!
Turning an unused space into a functional, welcoming one. Many homeowners have a space that they'd like to use, but the space is currently dull and uninspired. A skylight can be the trigger for a complete design overhaul, transforming the area into a location where your family gravitates to on a regular basis.
Adding personality to a bedroom. It doesn't matter if it's the master bedroom, the kids' bedrooms or the guest bedroom — personality matters! Skylights just give more magic to the space. What could be better than to lie down for a daytime nap and feel like you're basking in soothing rays, or look up at night and see the stars before falling asleep? It's luxury at its finest.
If you're unsure about designs, budgeting, or just need some inspiration, contact us with the form below. You can also check out our blog where we've showcased some of our other remodeling projects.