"Tell Your Friends" Program
Because Great Work is Worth Talking About
1
Great
At Simply Distinct Kitchen and Bath, we put our name on the line from the start, with a promise of excellence you'll want to tell your friends about.
2
Work
We'll grab before and after images and video, and document our work along the way. You'll love how the project goes and you'll love talking about it!
3
Worth
When the project is done, we'll invite you to share your thoughts and experience in a simple video conference call. This is your chance to Tell Your Friends all about it!
4
Talking About
With your permission, we'll share a private Social media Premier event so your friends can watch too! We want everyone to know how happy you are.
Join the "Tell Your Friends" Program
At Simply Distinct, your satisfaction is NOT good enough. We want you to be so happy with your project that you'll want to tell your friends and neighbors. With our "Tell Your Friends" introduction program, we promise to tell your story. That means we promise to make your story worth telling.
"I promise to put our work on display for the world to see. That's how confident I am that you will love your experience with Simply Distinct Kitchen and Bath"… Brett Ruiz, owner of Simply Distinct Kitchen and Bath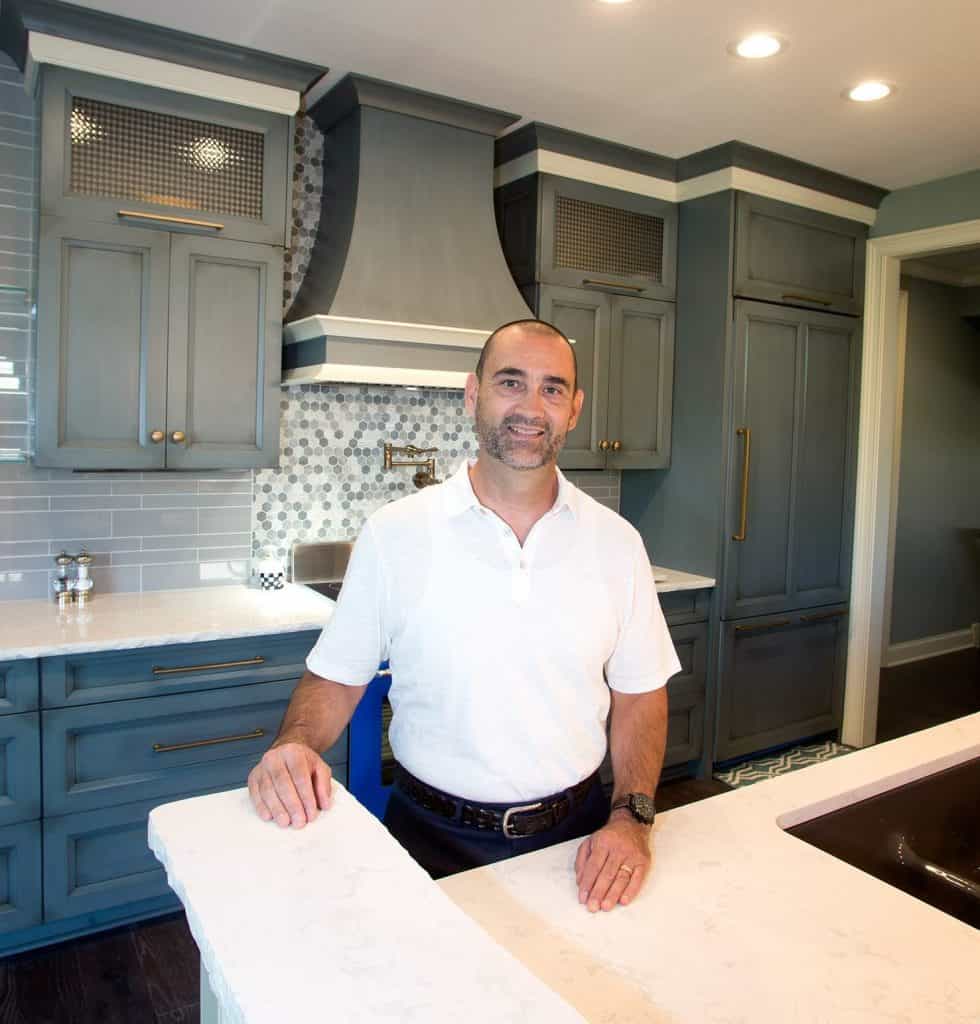 [Simply Distinct Kitchens & Bath] just finished our bathroom remodel and it is awesome! From design to completion of the project, they are professional and work with you every step of the way. They established a timeline and budget and were true to their word. The quality of the contractors was top notch and the finished product is perfect. The work was extensive as we went down to the studs and now have a gorgeous large tiled shower, a large beautiful vanity, a beautiful transom window, and a timeless design.
[Simply Distinct Kitchens & Bath] took a 1980's bathroom and brought it into the current decade! They listened to what we wanted and came back to us with a plan that met our needs and requirements. The communication was spot on — we always knew when to expect people in our home and what would be done when. They minimized the disruption, which could have been significant since we literally removed everything and started over. We would use them again for any remodeling work!
Brett, Caleb, Mariah, Stephanie, Josh, Kevin, James and the rest of the team are professionals, courteous, responsive, and most importantly honest. They communicate throughout the process which makes everything seamless. We highly recommend them. Their work is impeccable.
Do you want a kitchen or bath remodel that you'll be proud to "Tell Your Friends" about?
Ask us about the Tell Your Friends Introduction Program
Simply Distinct Kitchen and Bath
4029 Jefferson Street
Medina, OH. 44256
At Medina Exteriors and Simply Distinct Kitchens and Baths, we know how hard it is to trust someone to do remodeling work in and on your home. We've built our business to take those worries away.
We'll call you back.
Before we quote the work. After we start the job. Whenever you call during the project, Every time after we are done. Nothing to hide here.
Informed Quotes
We'll help you determine what you need, not just what you can afford. And not based on what we want to do. To improve lives by improving homes, it's important that our work is in your best interests.
Character. Optimism. Readiness. Evolution.
Our Core Values come with us. Before during and after the project. Our Core Values are who we are. All of the time.
We'll show up on time. We'll finish on time.
Your time is important, and so is our word. If we say we'll be there, you can count on it. And if something gets in the way, you'll be the first to know.
Our virtual guarantee
You'll want to tell your friends, and that's why the The Tell Your Friends podcast is on the table for you. We promise to document your project from beginning to end, and we promise to tell the whole story. The good…the bad…and the beautiful! It's a virtual guarantee for your satisfaction. Because Great Work is Worth Talking About!