Medina Exteriors & Remodeling and Simply Distinct Kitchens & Baths is a unique evolutionary story combining ethics, trust, team building, and community involvement. Brett C. Ruiz started Medina Exteriors Inc. in 1992 with a pickup truck and a small home office, with a simple goal of becoming the best roofing, siding, and window company in the area. Over the next 25 years, Brett worked to attain this goal and Medina Exteriors became one of the most trusted local remodeling business names in the roofing, siding, and window market. Clients began to ask Brett if he did interior work, and, in 2006, the "& Remodeling" was added to the business name. Over the next several years the interior remodeling side of the business enjoyed the same growth, success, and reputation as the exterior side and developed its own "niche"- kitchens and baths. With continuous internal training, the staff at Medina Exteriors & Remodeling became experts in kitchen and bath remodeling and improvements. Medina Exteriors & Remodeling re-invested its knowledge, manpower, experience, and capital into a new 8,000 square foot building.
After 10 successful years in the kitchen and bath industry, Medina Exteriors & Remodeling needed re- branding. Consumers were unaware of all Medina Exteriors & Remodeling had to offer. After establishing our brand as the "go to" local company for roofing, siding, windows, and decks, our name did not identify us as the area's premier kitchen and bath experts. Thus in 2015, we began market research to create a brand identity for our kitchen and bath business. Armed with a 2,400 square foot showroom and a dedicated kitchen and bath buying group, Medina Exteriors & Remodeling created a division of the company called Simply Distinct Kitchens & Baths.
As of January 1, 2016, Simply Distinct Kitchens & Baths was born as a division of Medina Exteriors & Remodeling. This re-branding immediately makes a statement – and informs the public of exactly what we do – both exterior and interior remodeling. Nothing has changed internally. Our great team (Master Artisans, carpenters, office staff, sales people) continues to function with the same attention to detail that has earned our excellent reputation for quality work. Two great companies under one roof.
To see our work for yourself, visit our blog where we post our previous projects or our gallery where you can see pictures of the work we've done organized by project type. If you'd like to contact us for a consultation or a question, click the button below to fill out a form.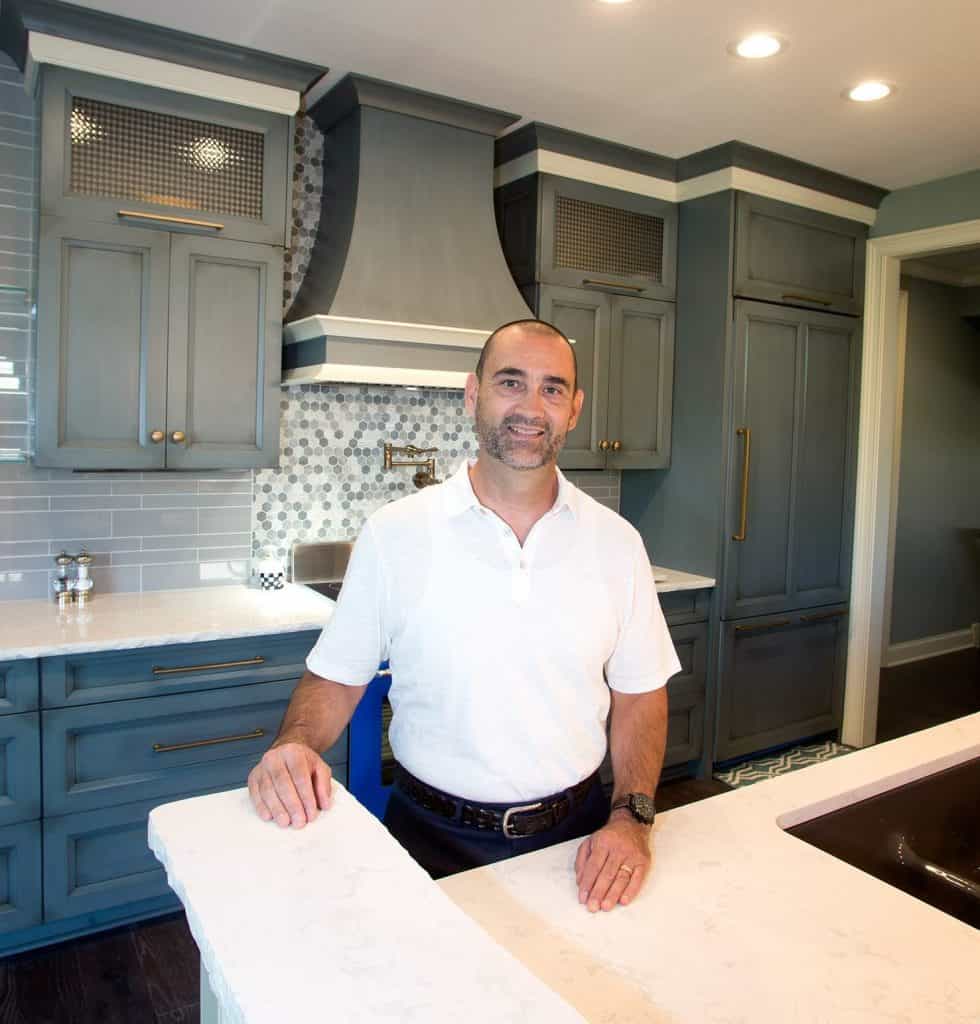 "By hiring the right PEOPLE, using our PROVEN PROCESS and utilizing state of the art TECHNOLOGY, you can have a fully customized, predictable and positive remodeling experience free from the headaches of traditional remodeling.  Just ask our team and they will tell you; we've made the process of renovation your home personal and fun, the way it should be!"