Medina Exteriors + Simply Distinct 
We are Your Trusted Medina, Ohio Home Remodeler for All Your Interior & Exterior Home Needs Since 1992.
Here at Medina Exteriors & Remodeling DBA Simply Distinct Kitchens & Baths we strive to provide you the best solutions for your money when you are improving your home.
What Our Customers Are Saying
Just Finished Our Bathroom Remodel and It is Awesome!
Medina Exteriors & Remodeling [Simply Distinct Kitchens & Bath] just finished our bathroom remodel and it is awesome! From design to completion of the project, they are professional and work with you every step of the way. They established a timeline and budget and were true to their word. The quality of the contractors was top notch and the finished product is perfect. The work was extensive as we went down to the studs and now have a gorgeous large tiled shower, a large beautiful vanity, a beautiful transom window, and a timeless design. Thanks Medina Exteriors!
We Highly Recommend Them
This is the second time we have used Medina Exteriors and our experience has been great both times. Brett, Caleb, Mariah, Stephanie, Josh, Kevin, James and the rest of the team are professionals, courteous, responsive, and most importantly honest. They communicate throughout the process which makes everything seamless. We highly recommend them. Their work is impeccable.
Best Experience with a Contractor Company We Have Ever Had
Best experience with a contractor company we have ever had. Reasonably priced stayed in our budget. Sales team is top notch. Carpenter was polite, tidy, courteous, and meticulous with their work. They did a remodel of our front porch and it looks great. We will definitely use Medina Exteriors again.
Our reputation is built on quality products and the best service in town. Find out why your neighbors trust us with all their home remodeling needs.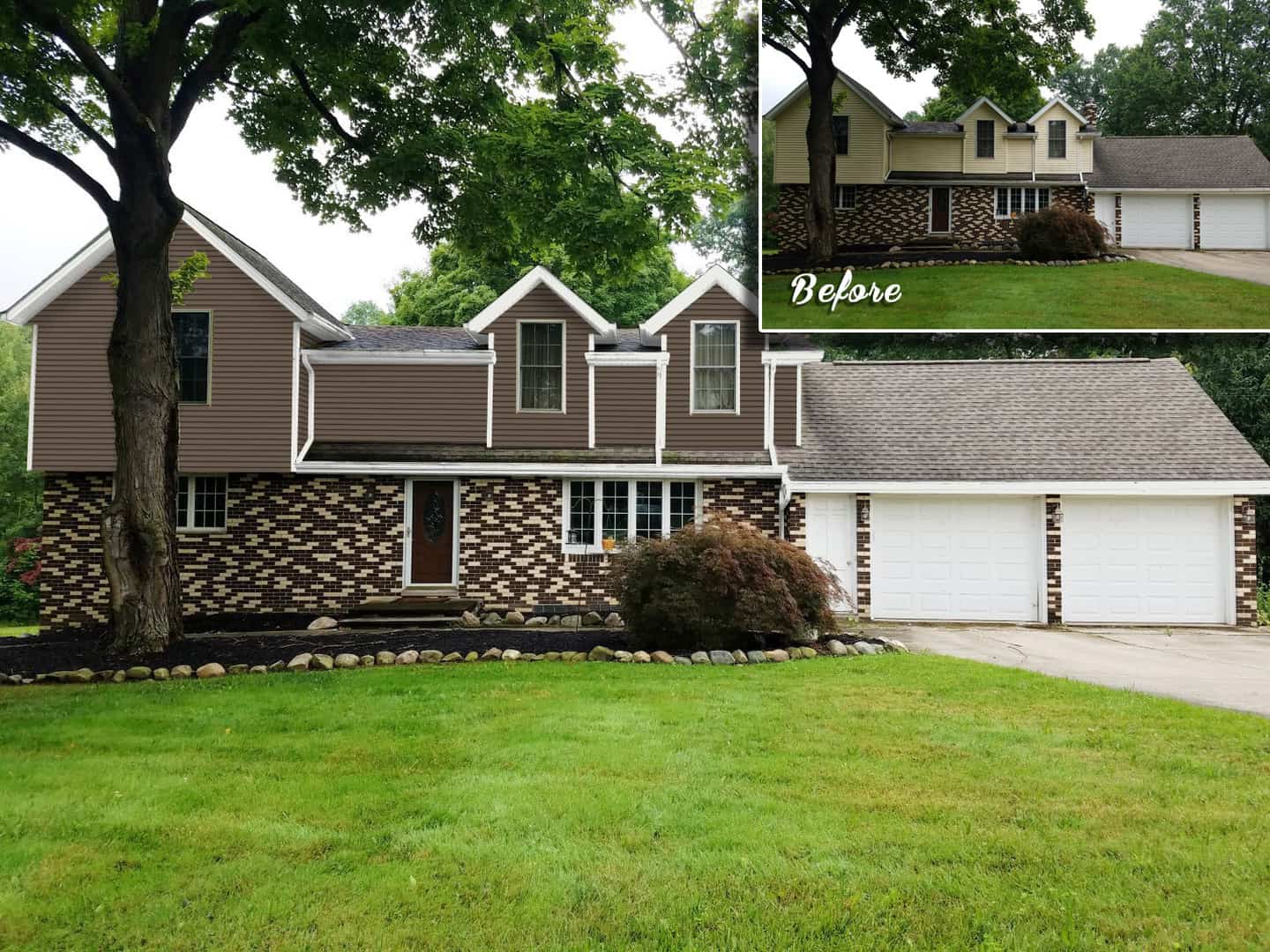 Remodeling your home can add instant value and give you the house you'll want to come home to.
About Medina Exteriors
Brett C. Ruiz began Medina Exteriors Inc in 1992 with just a pickup truck and small home office. Over the years the company became one of the most trusted names in roofing, siding and windows for Medina, Ohio.  With their impeccable customer service, work ethic and outstanding reviews, clients began asking Brett to handle their interior remodeling projects too. In 2006, Brett added interior remodeling to his services and it grew with the same success as his exterior services. Medina Exteriors & Remodeling became experts in kitchen and bath remodeling and improvements. Investing in training, equipment and a new 8,000 square foot service center, in 2016, Simply Distinct Kitchens & Baths was born as a division of Medina Exteriors & Remodeling. The name may have expanded, but the team, full of master artisans, carpenters, trained customer-support staff, hasn't changed. 
Now, with two great companies under one roof, Medina Exteriors & Remodeling and Simply Distinct Kitchens & Baths can handle all your home remodeling needs, both inside and out.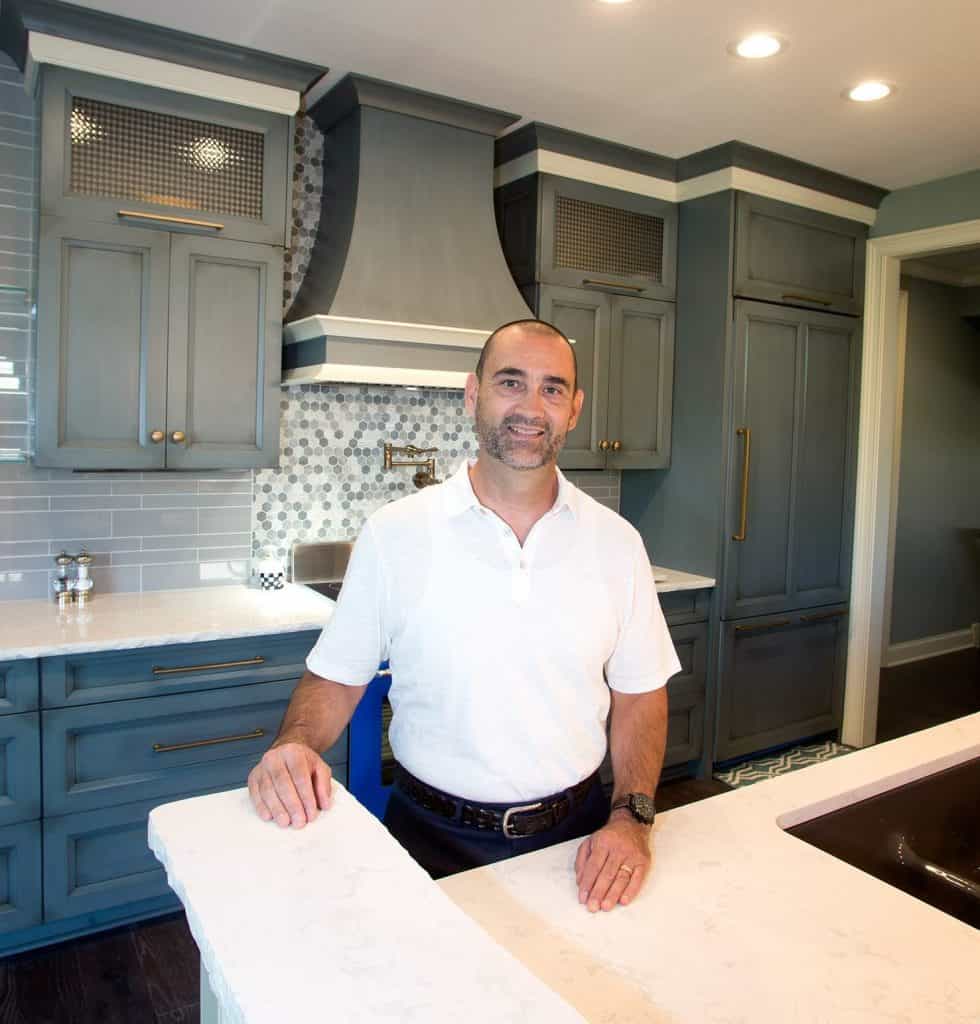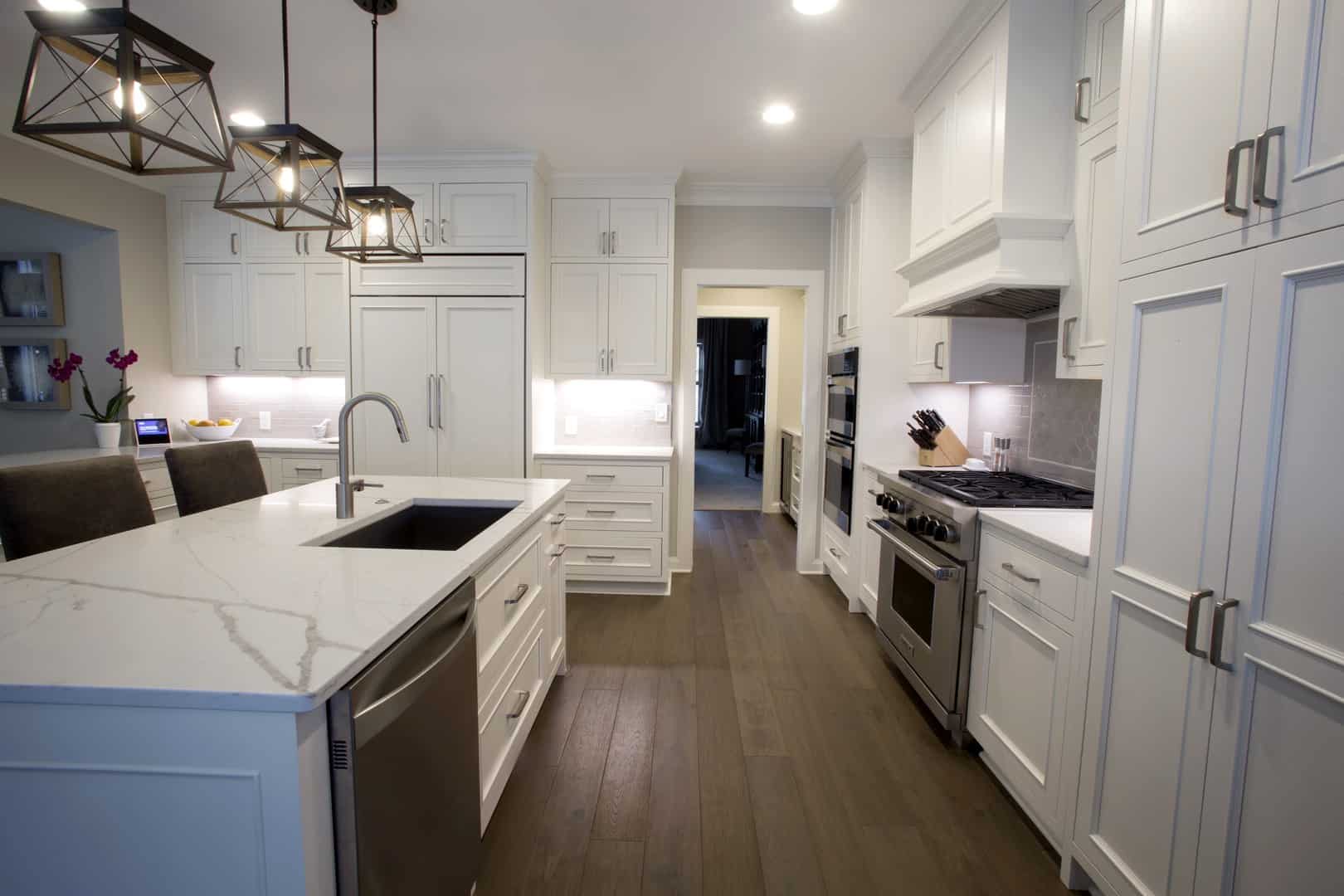 You spend so much time in your house, why not make it the home of your dreams? Fall in love with a kitchen that you'll be proud of for years to come.
Medina Kitchen Remodeling
Your family deserves a kitchen they'll enjoy making memories in. From holiday dinners to lazy Sunday morning brunches, the kitchen is truly the heart of the home. It's the natural place for the family to gather and the place where you can express your culinary creativity.
Whether you're an aspiring gourmet chef or just want a beautiful showpiece that gives you a sense of comfort and style, Distinct Kitchens & Bath can give you that dream kitchen.
Our kitchen remodeling services are designed for your ease and comfort. We know you don't want to be without your kitchen, so we make sure your kitchen remodel is done to the highest quality standards and in the shortest time.
We work with each homeowner individually to focus on their needs and kitchen dreams. We'll help you design a kitchen that is both stylish and functional, custom-built to your specifications. Want a better place to store your pots and pans? A bigger pantry? Or a nice large island for entertaining? We'll help to create a custom design plan that perfectly fits your style, needs and budget — all while using the highest quality brands and installation techniques. We want you to love your kitchen!
Medina Bathroom Remodeling
Have you seen gorgeous walk-in showers, whirlpool tubs and artisan sinks and experienced bathroom envy? Those awe-inspiring bathrooms aren't just for magazine covers and model homes, you too can have the bathroom of your dreams. Imagine how soothing it would be to take a shower with room to sit down and soak in the steam or how luxurious it would feel to stretch out in a whirlpool tub.
Feel like you're taking a vacation every day when you step into your newly remodeled bathroom. When searching for a Medina bathroom remodeling company, look no further than Simply Distinct Kitchens & Bath.
We're here to transform any average or outdated bathroom into a breathtaking spa experience. From plumbing to tiling, lighting to vanities, we'll handle every aspect of your custom bathroom remodel to create the bathroom you'll love. No bathroom is too large or too small; we're experienced in everything from master baths to powder room remodels. Our highly trained crew works efficiently, always cleans up their work and takes pride in their craftsmanship. Let us help you pick out the perfect materials and plan your bathroom remodel so that your new space is ready for you to enjoy soon!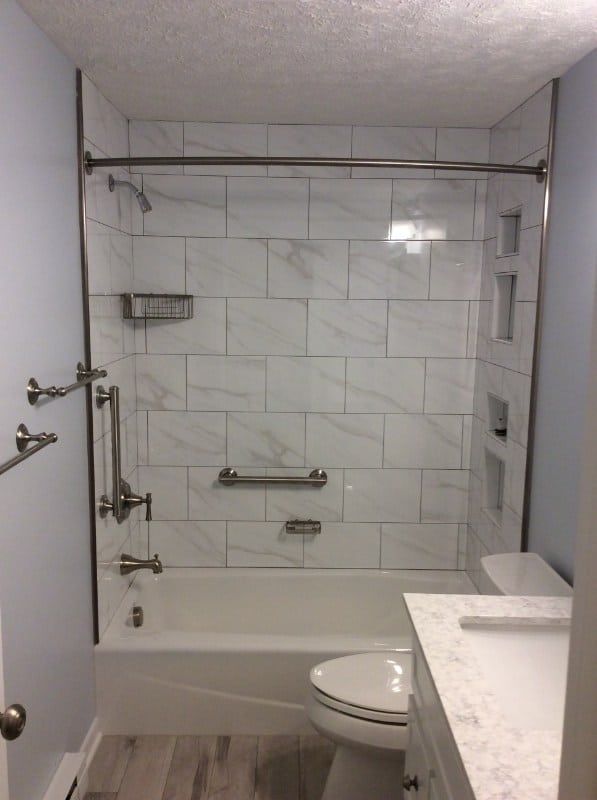 Feel like you've taken a spa vacation every time you step foot in your new gorgeous bathroom.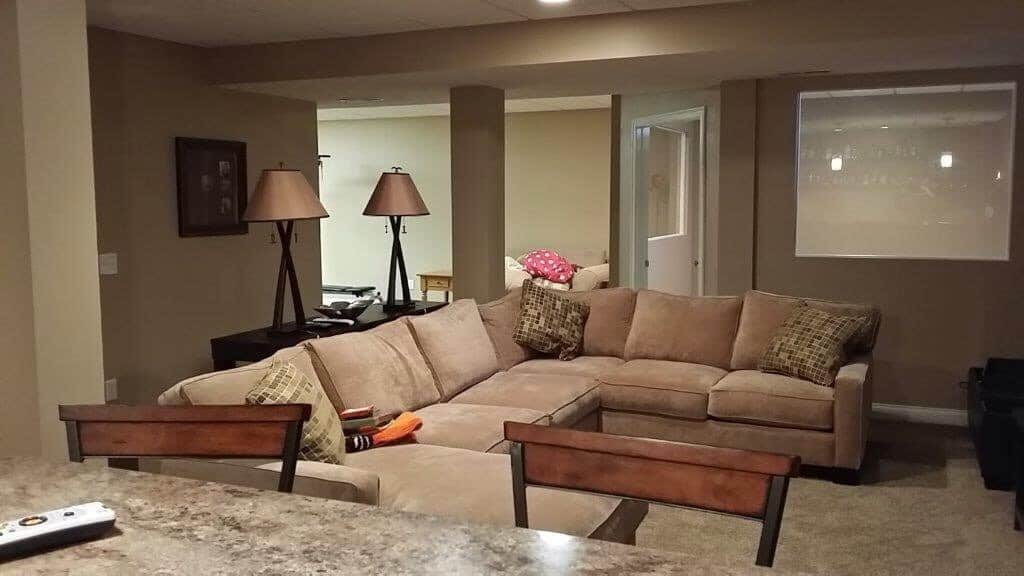 Remodeling your home can add instant value and give you the house you'll want to come home to.
Medina Home Remodeling
It's not just kitchens and baths that can be transformed. Maybe you want to open up your living spaces for that great room feel, add a walk-in closet to a bedroom or expand your home. Medina Exteriors & Remodeling is experienced in all types of home remodel projects and is ready to transform your living spaces for you. Reach out to us with your vision! We have the experience and know-how to make it happen.
Medina Roofing
As recipients of the prestigious CertainTeed Select Shingle Master Award, you can trust Medina Exteriors & Remodeling to provide superior roofing to all Medina, Ohio homeowners. We know that your roof protects your most significant investment — your home. We make sure to give you the highest level of service and skill, whether it's adding a new roof to your home or repairing an existing one. Look to the roofing company Medina, Ohio families have trusted for three decades — Medina Exteriors & Remodeling.
A roof is one of the single biggest investments you'll make in your home's maintenance, shouldn't you trust Ohio's roofing expert, Medina Exterior & Remodel to ensure it's safe and reliable?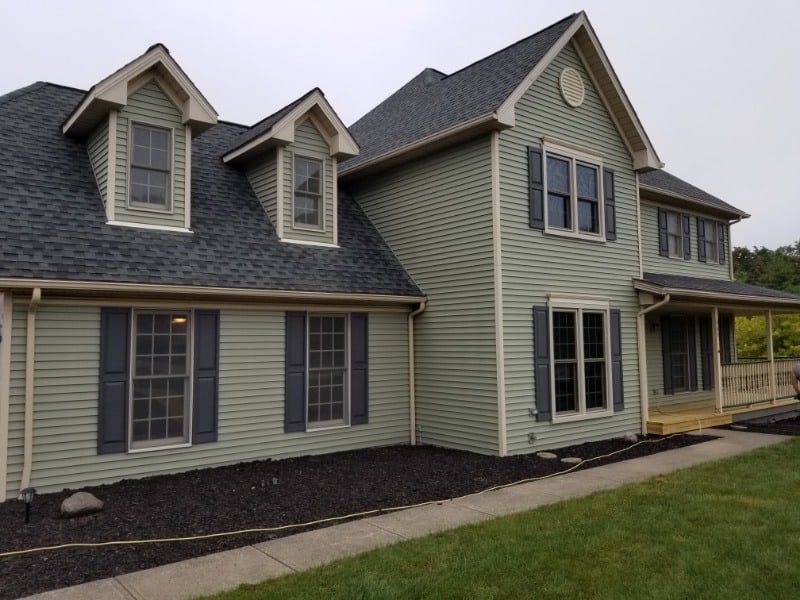 From kitchen and bathroom remodeling to roofing and siding, trust the business Medina homeowners have come to rely on for over 25 years, Medina Exteriors & Remodeling.
Decks and Railings Gallery
Our Service Area
Medina Exteriors & Remodeling | Simply Distinct Kitchens & Baths
is proud to serve Northeast Ohio