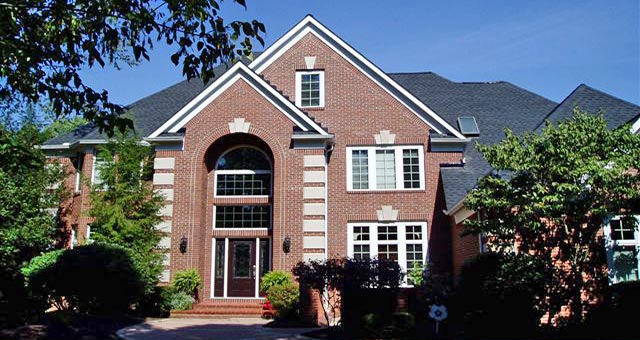 Your home is one of the most significant investments you'll make in your lifetime. When it's time to add a new roof to your Medina home, or renovate your existing roof, wouldn't you want to put your trust in the best roof installation company in Ohio?
Recipient of the Prestigious CertainTeed Select Single Master Award
Medina Exteriors & Remodeling roofing contractors in Medina, Ohio, has again received the CertainTeed Select Shingle Master award. Feel confident that your next roof will stand the test of time. We ensure your new roof is installed by seasoned roofing professionals.
Here's what The Medina Gazette said about the award:
"… This roofing credential represents the highest standards of excellence, quality and knowledge in the shingle roofing industry. Medina Exteriors & Remodeling shares the distinction with only 38 other roofing companies in the U.S. and Canada…"
We are humbled by this honor that showcases our abilities and reputation for excellence.
When to Install New Roofing in Medina on Your Home or Business
As both residential and commercial roofers, we get asked this question a lot. If you've never been in a position to buy a new roof, you probably have many questions about the process. The first is usually whether or not you actually need to replace your existing roof. Some of the biggest signs that your roof may be in need of an install or repair roofing in Medina are obvious, such as excessive leaking, or comprehensive damage from weather or another incident. However, not all the indicators can be seen without a thorough examination. Contact us today to ask our roofing experts about your home.
Trusted Roofing Contractors for Installation and Roof Repair
Getting a new roof isn't just a matter of making your home look more attractive. It's also a safety and security issue. Over time, roofs start to wear down due to many factors, not the least of which are harsh Ohio winters and related weather conditions. Asphalt roofs simply aren't made to last forever, although a properly installed roof should keep you protected for 20 years or more.
The longer you put off getting a new roof for your home, the more likely you are to pay for the delay. The consequences to avoiding the cost of a new roof installation can be quite significant, because poorly performing roofs typically lead to other home problems. This can even include the breakdown of the stability of your home's structural integrity, not to mention the price of floor, ceiling and furniture damage due to major roof leaks.
Rather than risk the health and well-being of your household, call our professional roof installation company. We will educate you about the state of your roof and there is no obligation. Fill out a form below or give us a call.

Additionally, see our other roofing projects in our blog or in our roofing gallery.
Other exterior work we do includes siding, decks & railings, and windows & doors.