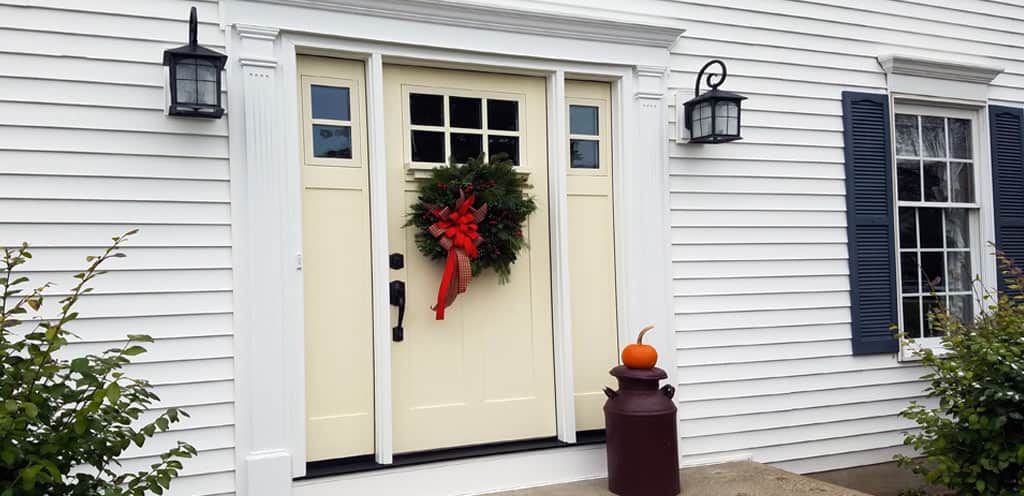 Nothing improves the look, comfort or efficiency of your home like replacement windows and doors. Medina Exteriors & Remodeling offers a complete selection of high-quality windows. We'll help you select the right style, size and materials for your home, professionally installed at your convenience. Give our professional window replacement installers a call today, and we can start the process. You'll be amazed at the variety of replacement windows available.
Save Money With Replacement Windows
Homeowners across Northeast Ohio have discovered that replacement windows are an excellent way to save money year after year. In fact, replacement windows will eventually pay for themselves thanks to their cost-effectiveness. After replacing your windows, you can expect to see savings:
On your utility bills. Replacement windows keep your home airtight. They are securely fitted and built so that the air in your home doesn't escape. In the summer, your central air conditioner won't have to keep working harder and harder to cool the house. In the winter, your furnace will efficiently heat every space. This keeps your utility bills from continually climbing.
On HVAC equipment. No one wants to replace a furnace or central air conditioning unit before its necessary. HVAC equipment doesn't have to remain on as frequently in a home with professionally installed replacement windows, so your HVAC equipment can last longer.
On your carpets and furniture. Many replacement windows are created so that the UV rays are filtered before the sunlight bathes your rooms. What does this mean for your carpeting and furnishings? They aren't as likely to fade due to exposure. Throw open your curtains and let the sun come in without worrying that you're negatively affecting your décor!
Improve Your Medina Home Value With Replacement Windows
You'll notice that the phrase "replacement windows" is always highlighted in home sale advertisements. That's because buyers are actively seeking properties with windows that have been professionally replaced. Even if you aren't planning on selling your home, it may be wise to think about replacement windows.
Professional Window Replacements to Fit All Architectural Designs
Many people wonder whether there are replacement windows available to fit their home. We, as a medina window and door installers, work with many premium replacement window companies that design replacement windows to fit in with the aesthetics of all architectural home styles. Whether your home is modern and open-concept or historic and traditional, we can find the right replacement windows for your needs.
To see our past medina windows and doors installation & repair projects, visit our window & door gallery. Our main blog page also lists many of our previous projects with pictures. If you've been thinking of a remodeling project or you just need work done, fill out the form at the bottom of this page or give us a call to see how we can help with budgeting, design, or ideas! 
View Windows & Doors Gallery
Medina Exteriors has multiple ProVia window and door certified installers. You can rely on our installers to deliver on our promise.