There is an old phrase that identifies a common issue in all walks of life: "You don't know what you don't know." Often, we miss opportunities just because we didn't see them, or know where to look. Many times, we get comfortable with our current situation, and we don't even realize how much we "don't know."
Is that what happened in your home, especially in your kitchen? While you were working away making the meals, time was marching on. It's understandable. It's also likely not optimal. Staying the same isn't good enough, nor should it be. But how do we know what "better" is, if we are doing the best we can?
Let's talk about kitchens. You spend the most time here, and it works and looks fine, to you. You may not even realize yours is out of date. If you did, you likely don't know what improvements you need.
You know there isn't enough room for all of your stuff, but you don't know your options. You certainly don't know the cost and may even be assuming it's way too high.
If you know you need to improve your kitchen to add value to your home, or just to enjoy it more while you use it, then you need to understand what kitchen remodel options are out there, so that you'll know what you want.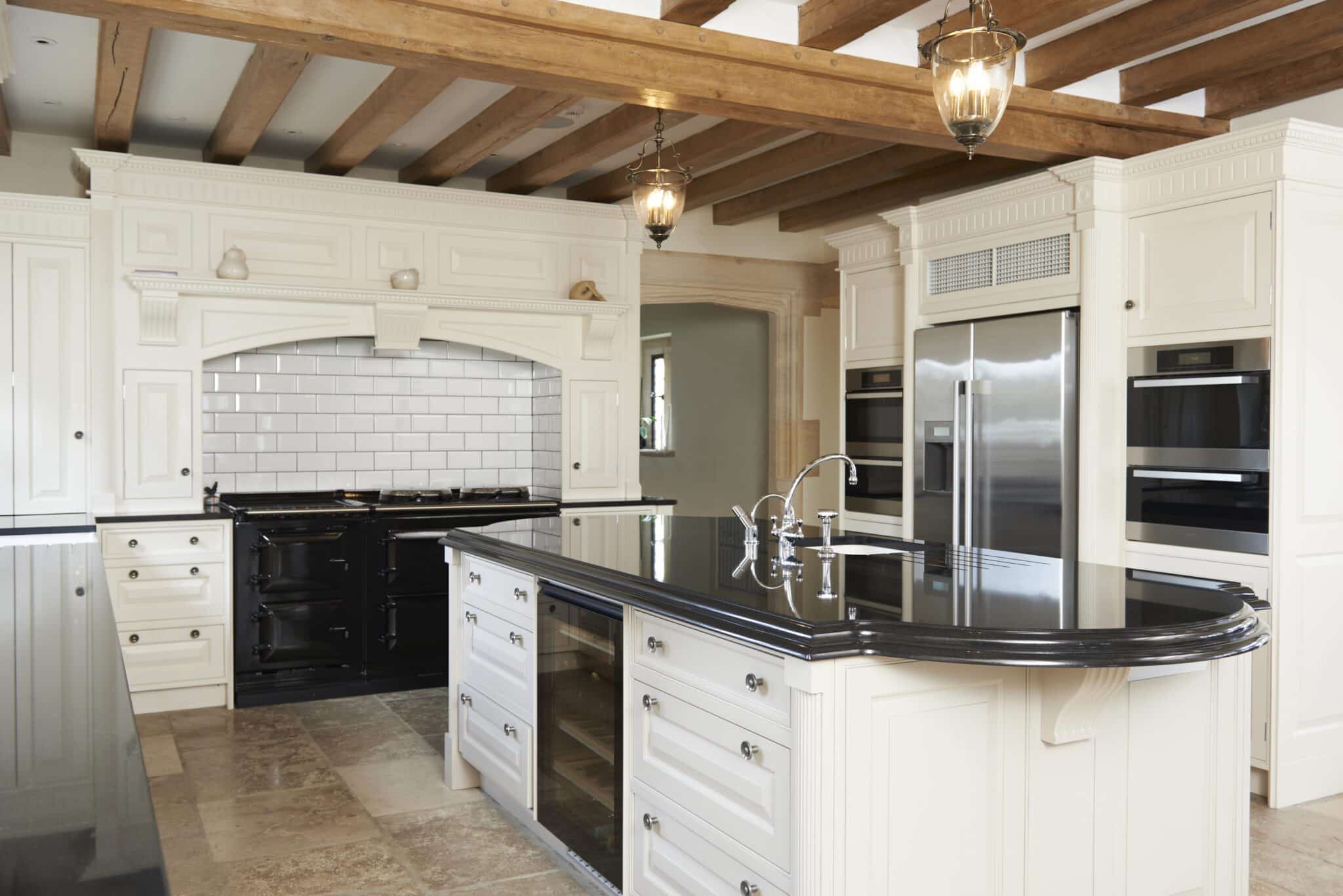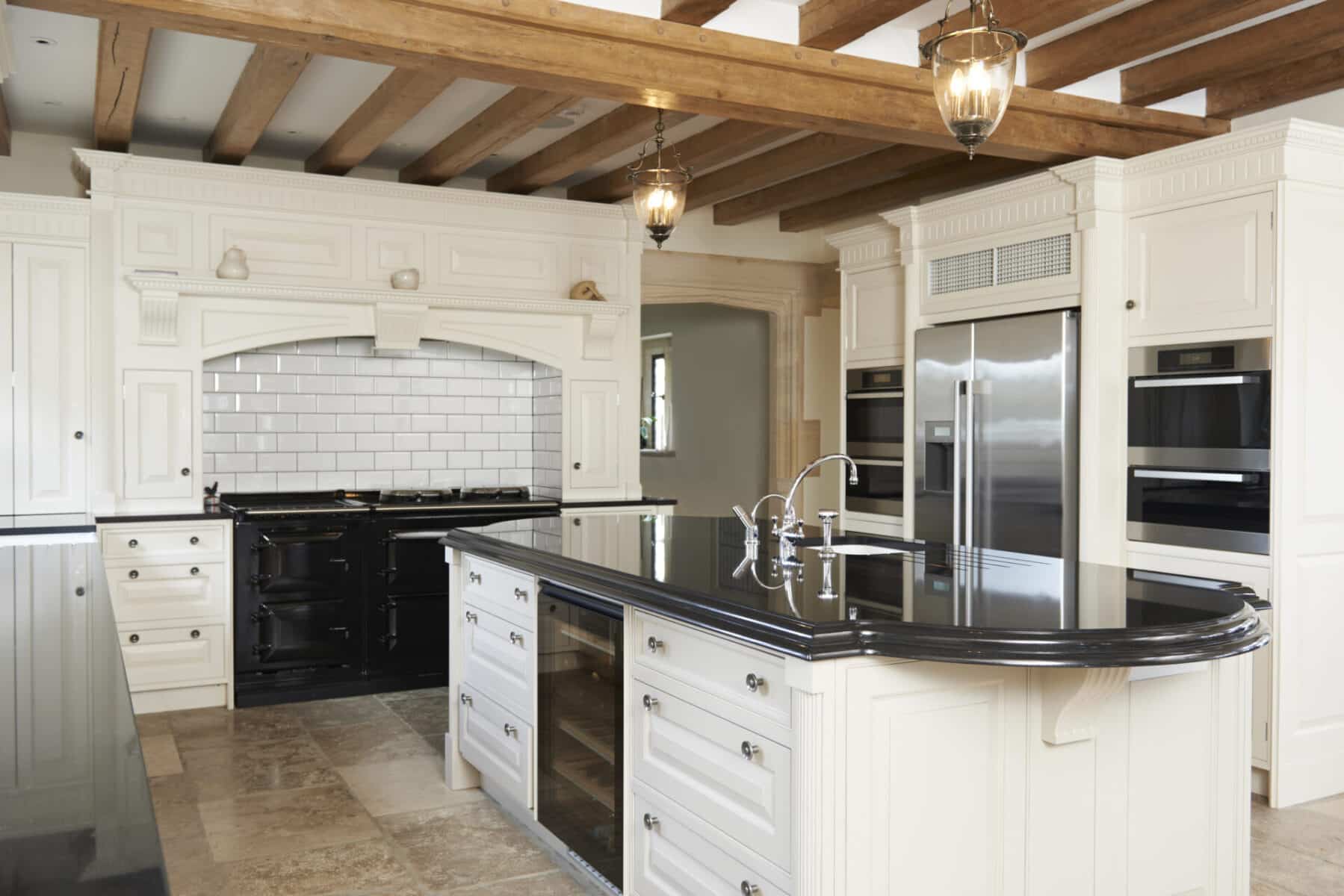 We've created a list of some of the current trends we see people doing to update and remodel their kitchens. If even a few of these sound intriguing to you, then it might be time to learn more about what you don't know.
Smart Appliances
Just like phones and televisions and cars, appliances are smarter now, too! Refrigerators, ovens, and dishwashers with internet connectivity are the rage. Enjoy advanced features like voice control and automated cooking settings. Some refrigerators make a shopping list of needed items for you. Remember the Jetsons?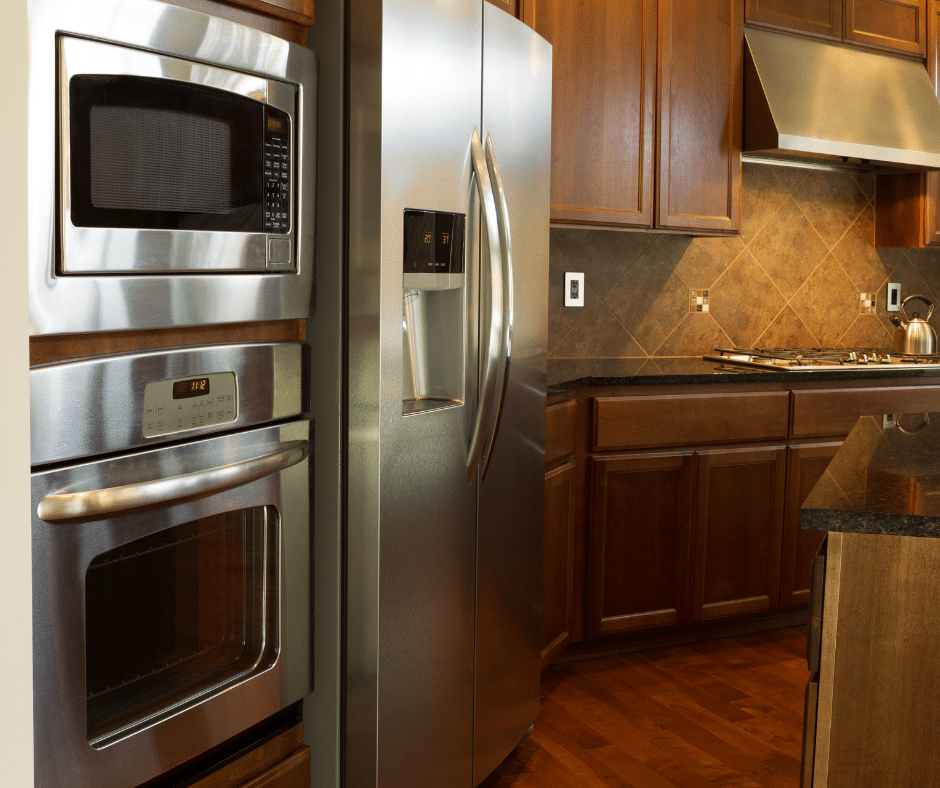 Countertop Choices
Quartz is popular, low maintenance, and can be affordable. Updating your countertops to quartz can make a tremendous improvement—and there are dozens of quartz options for you to choose from.
Hidden Storage
The unseen storage behind the scenes in your kitchen removes the clutter and adds great resale value to your home. From pull-out cutting boards to hidden shelves behind a backsplash, the options are endless when you contact an experienced and creative home and kitchen remodeler.
Lighting Upgrades
Lighting styles change fast. Yours has probably gone out of style, came back in, and went out again. Lighting upgrades like pendant lights, chandeliers, and oversized lamps aren't the most expensive upgrade you can make, but they do make an immediate impact visually.
Multiple-Use Space
What if your kitchen wasn't just for eating, cooking, or entertaining? What if you had a place to sit, talk, study, and relax? Maybe watch TV while you're at it! The kitchen is often the most desirable place to be anyway, so the trend is adding open-concept options to include even more activities.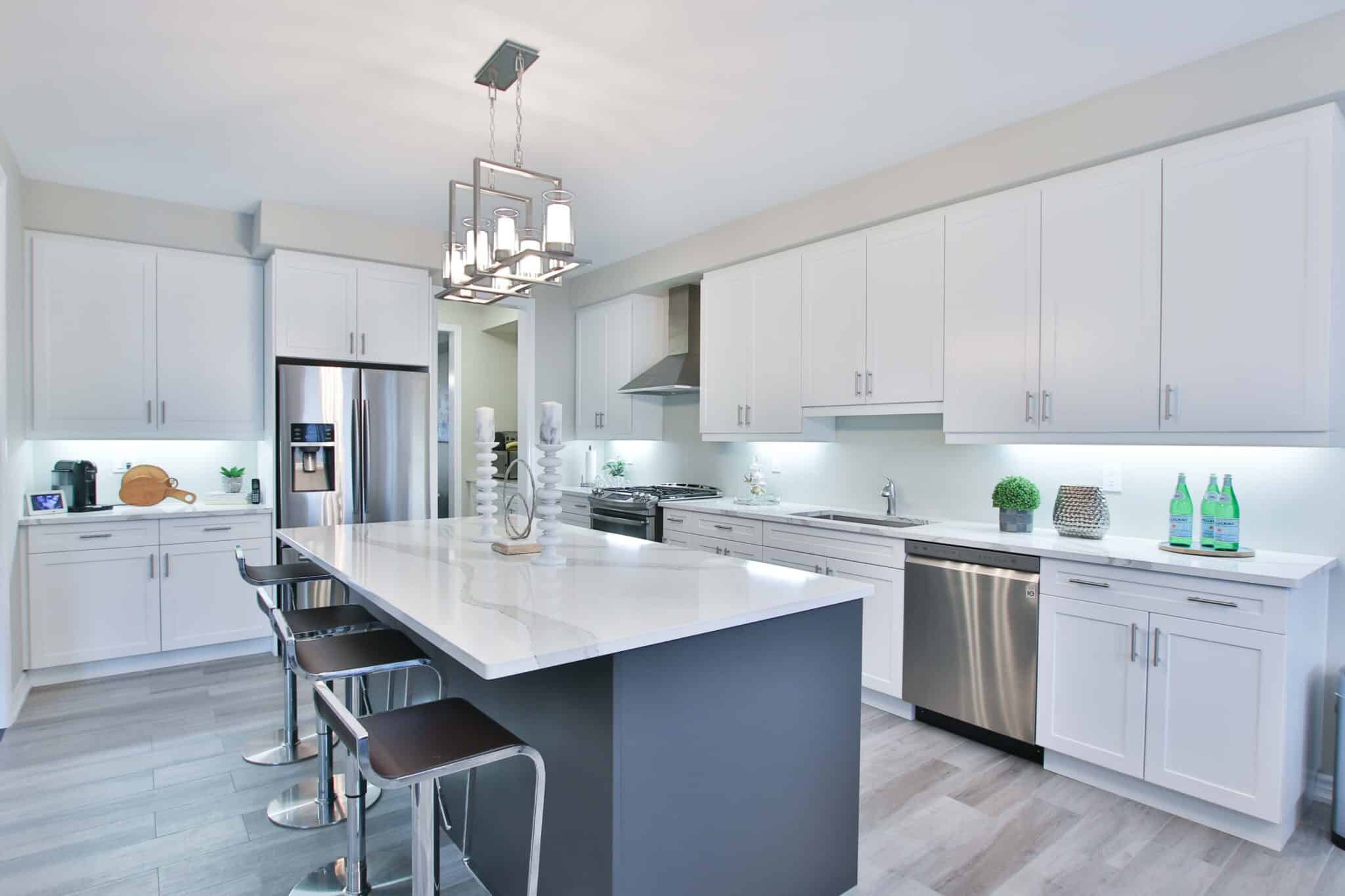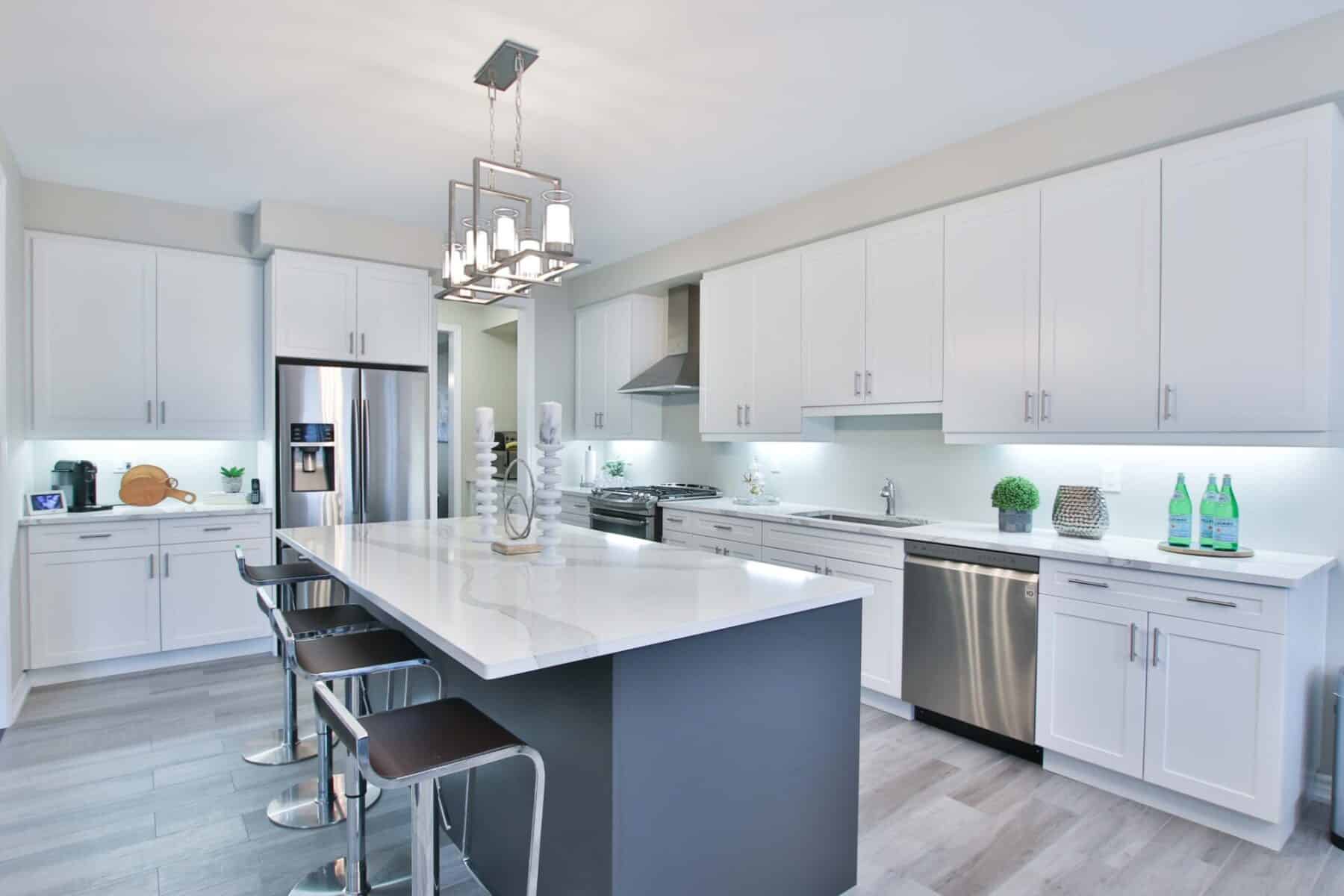 Sustainable Materials
If you care about the footprint you leave behind, then you need to consider the environmental friendliness of your kitchen. Design and build with materials such as bamboo or recycled materials like glass or reclaimed wood. You don't have to paint the walls green to have a Green Kitchen!
Colors
By the time you read this, there will be a new color trending. So the idea here is to make sure your current kitchen color is not out of date. It is more important what you move away from as far as color goes than it is to pick the perfect next color. Your kitchen remodeling contractor should have a design feature to help you visualize the future. Most importantly, it may help to move away from the past.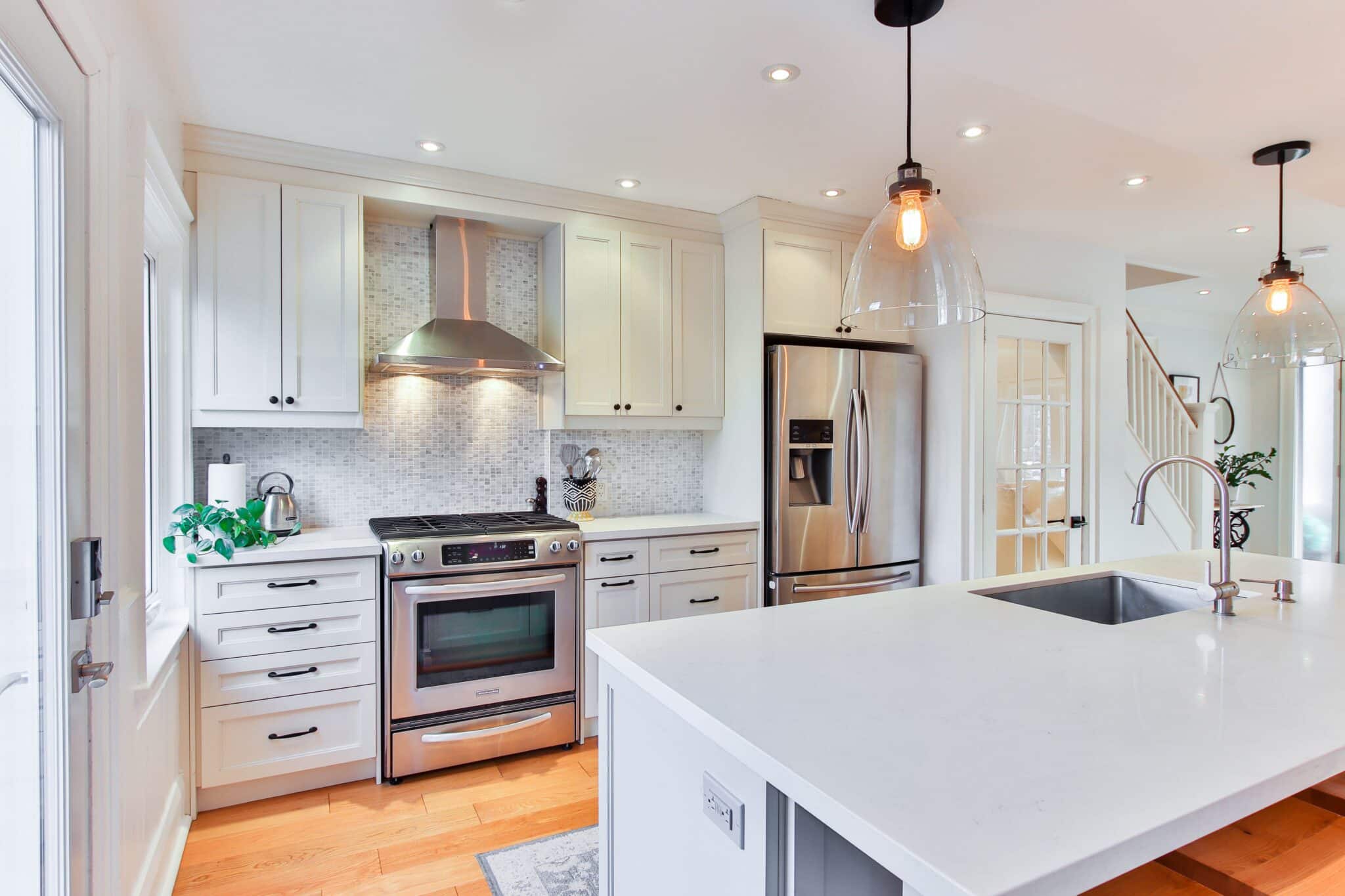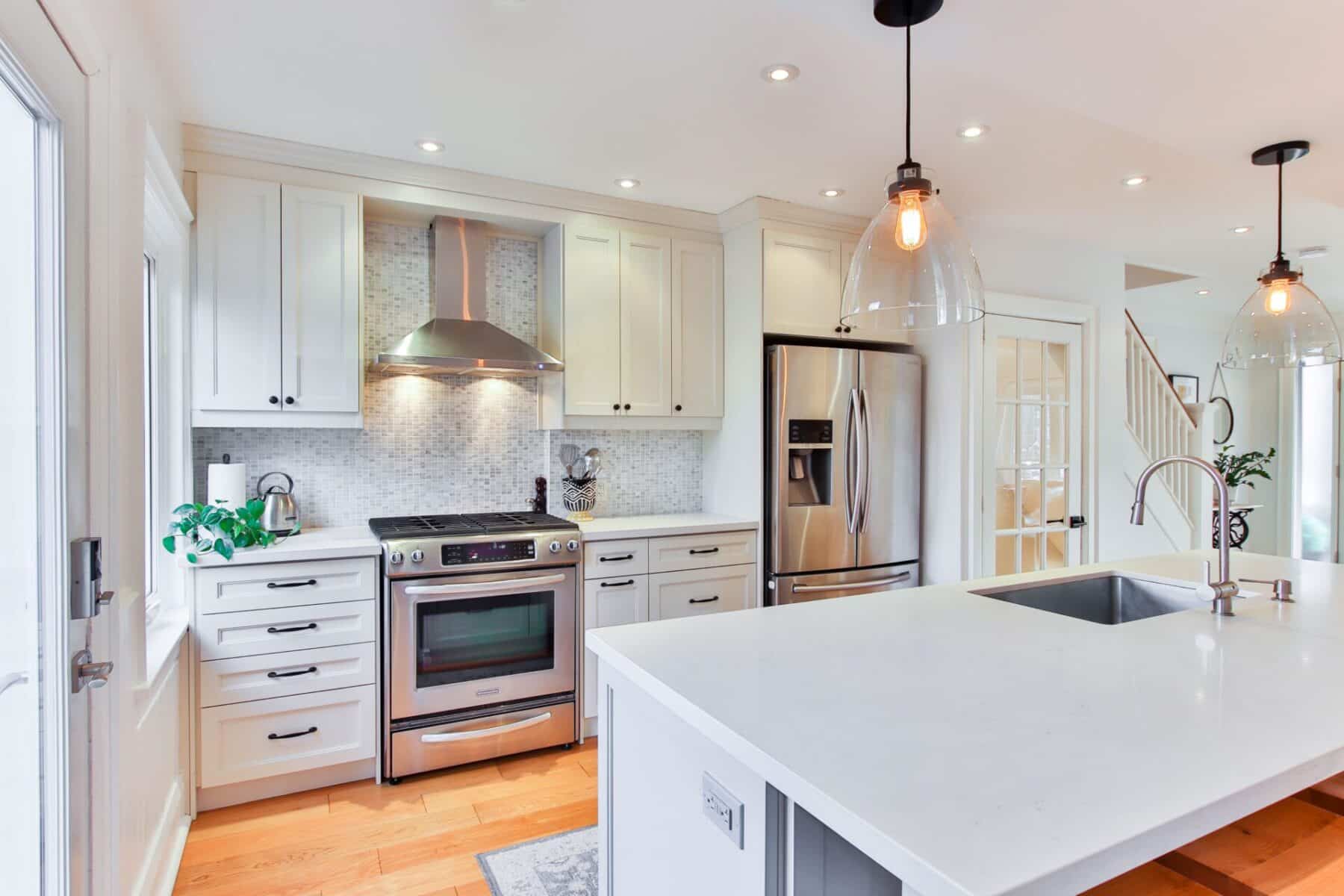 Large Kitchen Islands
If your kitchen exists around the walls, then you may be missing out on the design and functionality that can take place in the unused space. A large island offers extra storage, places for people to gather, food preparation options, and a design piece that ties the entire kitchen together. Adding a large kitchen island covers most of the trends already discussed here. That's an efficient way to get more out of your kitchen and get the most efficient result from your kitchen remodeling investment.
Call Medina Exteriors
Now that you know what you can do, it's important to know who can help you do it right. Call your favorite contractor, or ask your friends to tell you more about their kitchen remodeling project. Learn more about how to choose a contractor to help you with all of this here.  A lot has changed since you last did anything with your kitchen. Now you know what you can do about it.