How Investing in Your "Why" Can Improve Your Life?
If you've ever wondered about a home remodeling project, a new kitchen, or an updated master bath, your mind goes through so many things. Usually, after getting excited about the possibilities, you begin making up reasons "why not" to do it: Do I need it? Can I afford it? Is now the right time?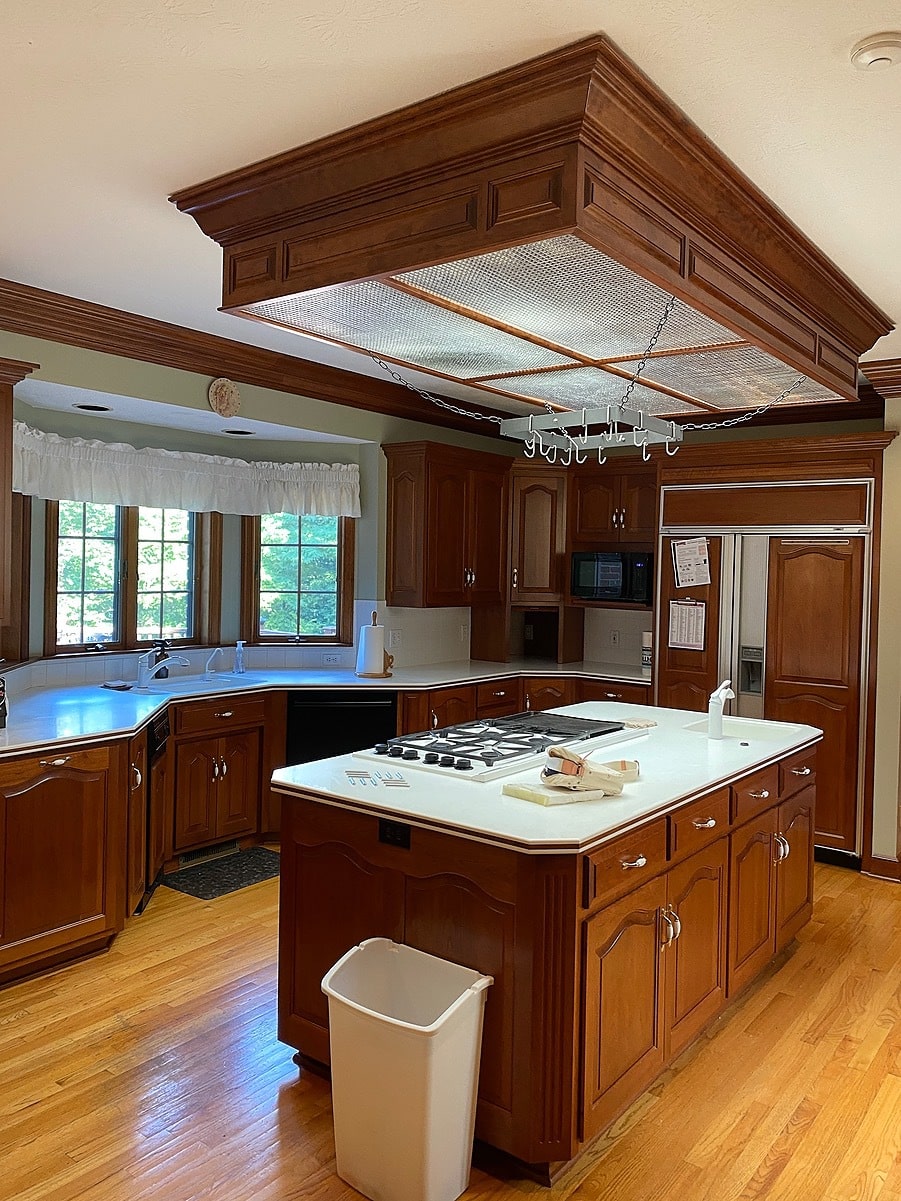 When you focus on the details like money and worry and time, you can often overlook the good reason you were thinking about the updates in the first place. Perhaps a more important question to ask first is, "Why do I want it?"
Your "why" is always going to be based in fact, and never arguable. Your "why" isn't about whether you will do it, how much it costs, now or later, etc. Your "why" is likely ingrained in wanting the best for yourself, your family, and your future. You want something better, something improved, something that works in a way that didn't work that way before. That is never wrong.
So, ask yourself "why" you would like a new kitchen or a remodeled bathroom. The answer is why we feel our tagline of "Improving Lives by Improving Homes" isn't just a tagline. It is a mission.
Let's talk about the different ways a home remodeling project can be an investment in more ways than one.
5 Ways a Remodel Project Can Be an Investment
1. Financial
Let's go here first because it's the obvious way to look at it. Yes, a home remodeling project can be a good investment in the value of your home. Period. According to a report by Remodeling Magazine, a minor kitchen remodel can provide a return on investment of about 77%, while a major kitchen remodel can provide a return on investment of about 54%. Similarly, a mid-range bathroom remodeling project can provide a return on investment of about 64%. And so, even small changes can make a big difference, and the biggest changes likely won't let you down.
Small updates could be adding a glass-walled shower where a tub and shower lining used to stand. Mid-range kitchen updates could include new countertops to replace the old ones, with a backsplash that pops. Or, you can completely change the structure and layout of the kitchen or bathroom, which can cost more, but bring a valuable total price return.
2. Improved Functionality
This is where "improving lives" comes into play. Improved functionality is an investment for you while you are living in your home. Preparing meals and entertaining guests is easier, more efficient, and more rewarding when the kitchen functions on purpose. Storage options in the kitchen and bathroom alone can help you to make wise purchases and stock up on things you'll need, which saves money in the long run.
3. Energy Efficiency
Green solutions include smart faucets and water fixtures, energy-efficient appliances like stoves and refrigerators, and more. New green toilets can use less water. These are investments that will pay off now and for the future value of your home. Best of all, the investment you'll make in our environment will pay off forever.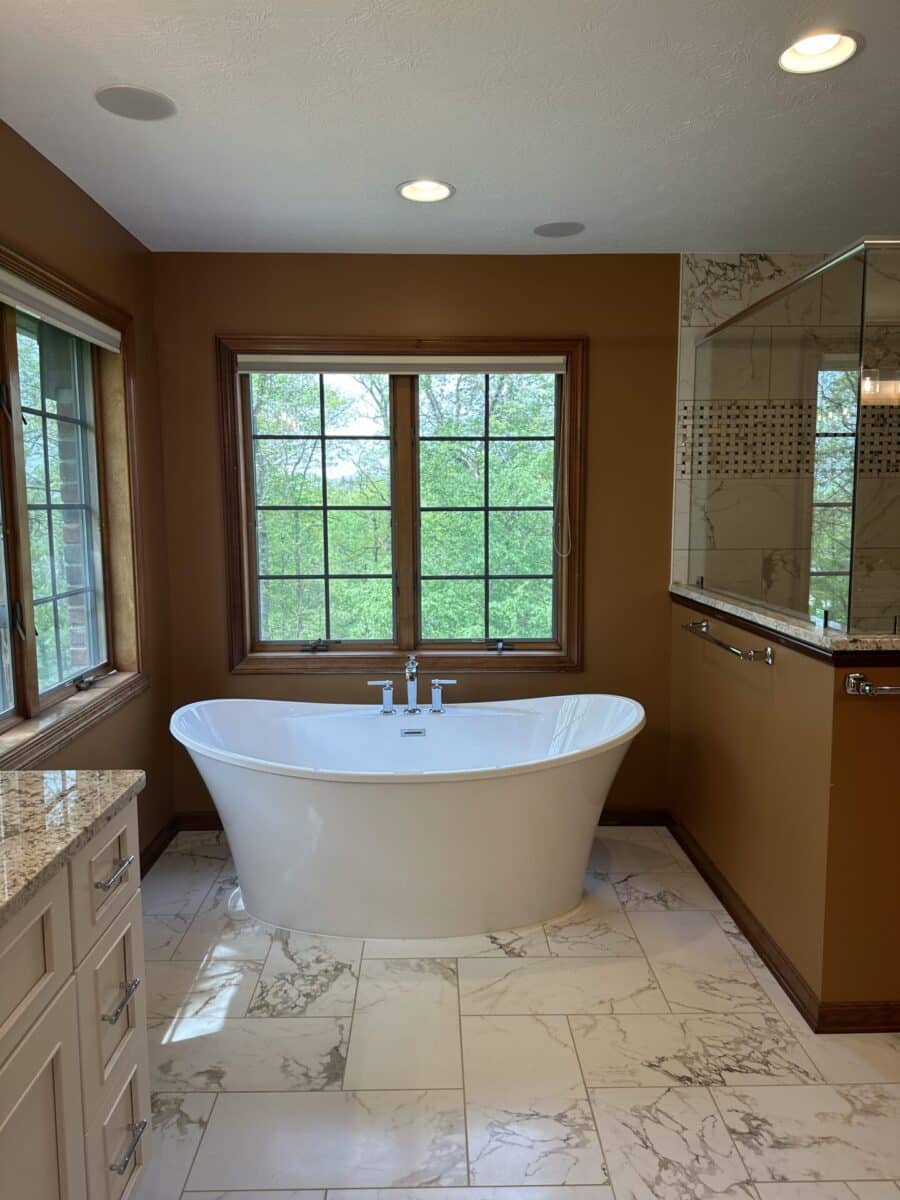 4. Safety
Is being safe an investment you're willing to make? Usually, safe investments are the ones people are looking for, and you'll find many options to do so when you update your kitchen or bath. New appliances and upgraded systems can help reduce the risk of fire in your kitchen. And if you are in a position to sell your home in the future, seniors will give greater value to your home when the bathroom includes added grab bars or a walk-in bathtub.
5. Enjoyment
Do all investments have to be about the future? How about your enjoyment now? Investing in ourselves is something we should all do more of. More comfort may mean more rest, leading to more efficiency and output. A bathroom with two sinks can lead to a healthier relationship between you and your spouse. Turning the kitchen into a family gathering area can be an investment in quality family time, now, while the kids are still home, or when they return with their families in tow.
Making these investments now will do more than just improve your home.  Certainly, they will do more than improve your financial position.
Find your "why."  Improve your life by improving your home.  Let's invest in that!