Six ways to make the most of your money and improve your life by improving your home.
For most of us, the home is the number one expense we'll ever make. Even the down payment for your home loan might qualify for that recognition. It's not often you get to write a check with that many zero's!
The next most expensive thing we'll pay for may be keeping that home up-to-date and well-maintained. A home remodeling project can be a large expense. But it's necessary if you want to maintain and even increase the value of your home.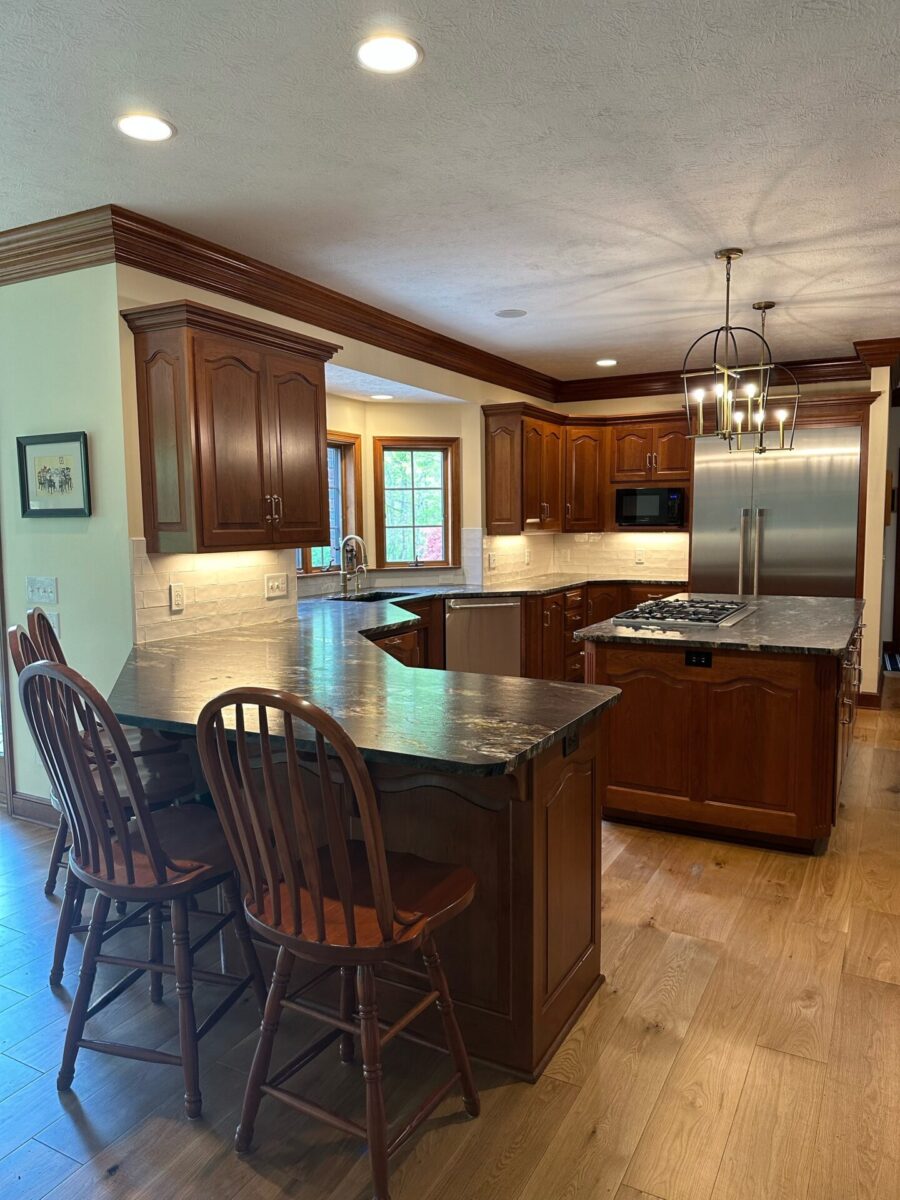 A kitchen remodeling project or a bathroom remodeling project should add significant resale value to your home, and help you get the most enjoyment for you and your family as you grow.  Your old kitchen can become outdated or lose functionality.  As your family grows, bathroom remodel options that can include more space and beauty can become number one on the wish list.  Of course, you get to decide whether you need a new bathroom or a new kitchen, but you know you want one!
Outside, weather and time can take their toll on the exterior of your home.  At some point, you'll need a new roof, new window installation, and new exterior siding to protect your home and your curb appeal.  It's not really a question of "if" you'll need to hire a roofer, window, or siding installation contractor.  It's more a question of "when".
So, if an interior or exterior remodeling project is imminent, you should start paying attention to how you are going to pay for it.  When you see this as an investment, and not as an expense, it becomes more important than ever to make sure you are making smart decisions with your money.  A home remodeling project is an investment, and money decisions made today will make a difference in the long-term success of the home improvements you make.
Remember, you are not just improving your home. You're improving your life. That is the way we see it at Medina Exteriors and Simply Distinct Kitchen and Bath. And spending the money you need to improve your life is an expense that you should feel good about making. Making sure you have access to the money you need to pay for it so that you do not have to cut corners or settle for less than awesome can be one of the most important steps to take.
Here are the six best ways to pay for your new roof, window replacement, or new siding installation…or the new kitchen project or bathroom redesign and remodel.
Cash: Yes, cash is still an option, and some people have it. If you have sufficient savings or investment funds, paying with cash allows you to avoid interest charges or taking on debt. On the other hand, there is an opportunity cost that comes when you use cash that could otherwise be used elsewhere or invested for larger gains over the long haul.
Home Equity Loan: By the time most folks are ready for a home remodeling project, they have built a decent amount of equity in their home.  You can access this cash with a Home Equity Loan.  This provides access to funds at a lower interest rate than credit cards or refinancing, and the interest you pay is often tax-deductible.  You'll pay this amount back with fixed payments over a fixed amount of time.  Using the money in your home to pay for improvements to your home makes sense, and can help you to make higher-quality improvements.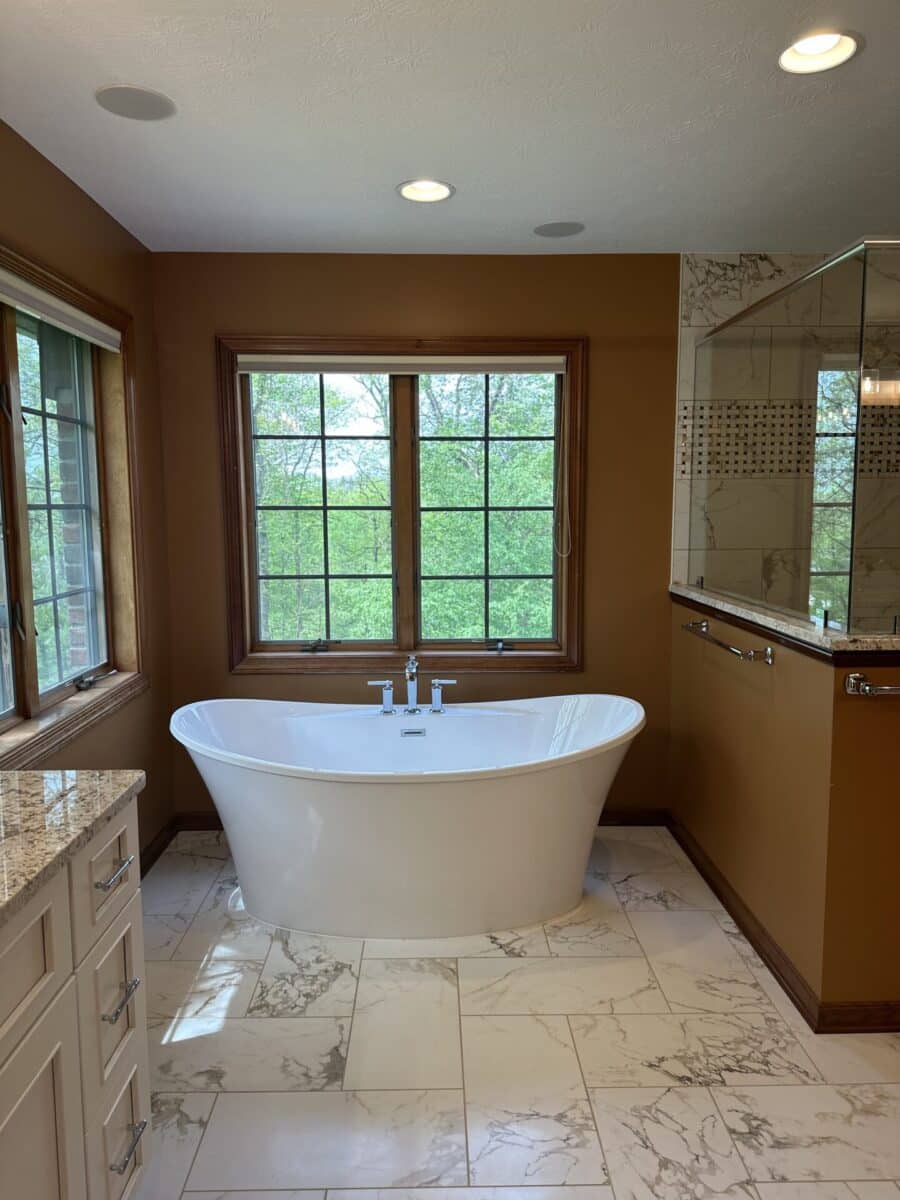 Home Equity Line of Credit (HELOC): The biggest difference between a HELOC and a Home Equity Loan is that the latter is a line of credit. When it is set up, you have access to the cash you need, and you can pay it back over a longer period, or a shorter period, as needed.  Best of all, interest is only charged on the amount you are using, so there is great flexibility in this option. The drawback can be that the interest rates are typically variable, and so they can go up, or down, over time. For both home equity options mentioned here, if you sell your home before they are paid off, you can use available proceeds from the sale to finish it up.
Refinancing:  Depending on your interest rate, type of mortgage, and plans, you may consider refinancing your mortgage. By refinancing your current home loan at a lower interest rate or even simply extending the loan term, you can access additional funds for your remodeling project.  Imagine improving your home with a new kitchen or bathroom remodel project AND lowering your monthly house payment!  If the conditions are right, this can be a good option all around.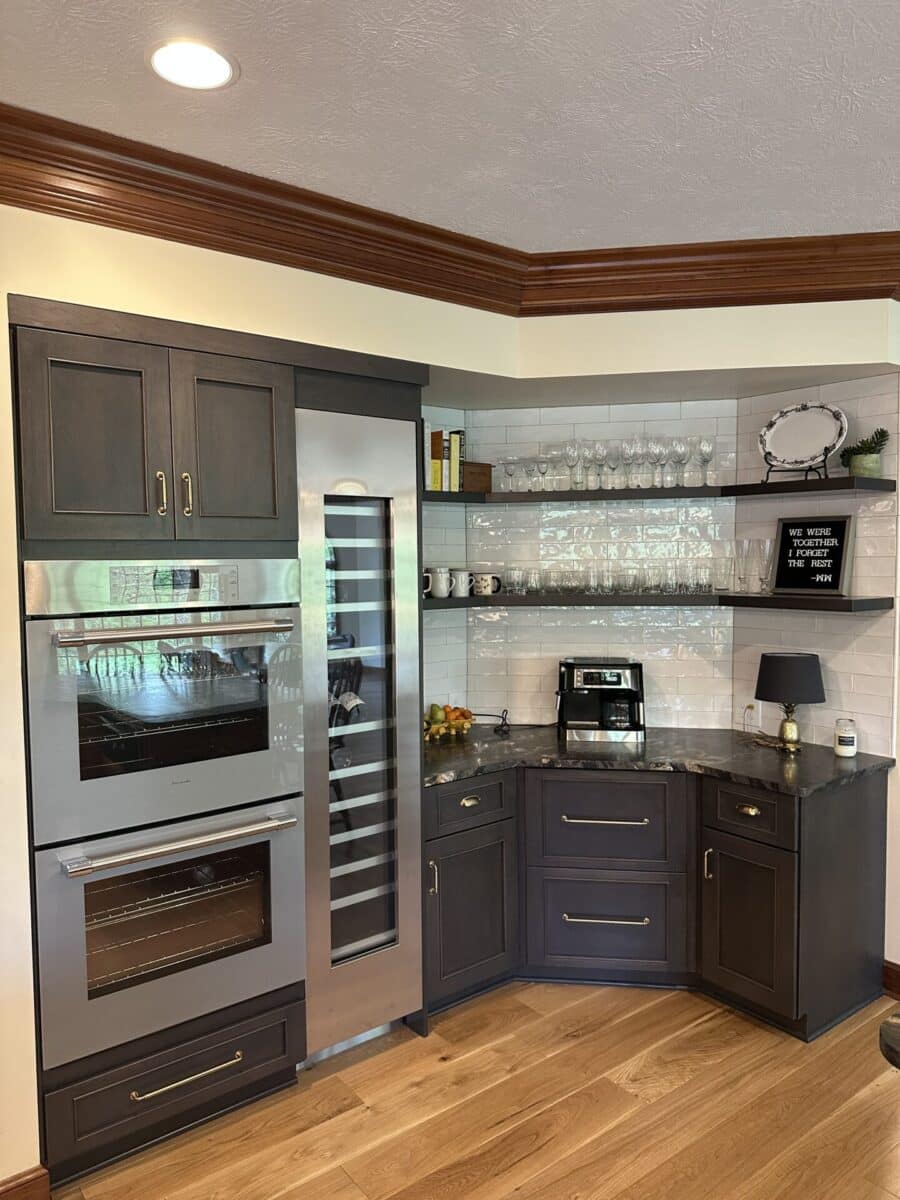 Personal Loan: At Simply Distinct Kitchen and Bath and Medina Exteriors, we have financing options available to our qualified customers.  Home Improvements, Kitchen Remodeling projects, and New Bathroom improvements can be paid for over 12 months with no interest or up to 10 years with set affordable payments. Other personal loan options may be available, but we could make it easy for you.  Call us to learn more.
Credit Cards: Interest rates are on the rise, but so are promotional offers. Many credit card companies are offering low to no interest rates for an introductory period, and this can be an attractive way to pay for your home improvements with a credit card.

As you can see, there are many great options available to you to help pay for that new dream kitchen or master bath or to make sure the exterior roofing, windows, and siding are up to the job of protecting your home.
As a bonus, these financing options make a new interior or exterior home remodel project affordable now.  You can enjoy the fruits of your investment immediately with more efficiency and functionality.  The real payoff comes someday in the resale value of your home after your home remodeling project is complete. It's the best of both worlds and makes for a great investment for you and your family now and in the future.
Do your homework and find a kitchen or bathroom remodeling company, or home improvement contractor that will do "great work worth talking about".  Then make sure that their quote matches your expectation for excellence.  For more tips on how to find a great contractor, check out this article we wrote to help you make the best and most important decision on whom to hire. 
When you've got the facts and are ready to move forward, now you'll know what makes the most sense for how to pay for it. 
Simply Distinct Kitchens and Baths and Medina Exteriors do home interior and exterior renovation projects in and surrounding Medina County Ohio. For more information, contact Brett Ruiz at (330) 578-2621